Create functional prototypes, production tools, and strong end-use parts made from advanced polymers and composite materials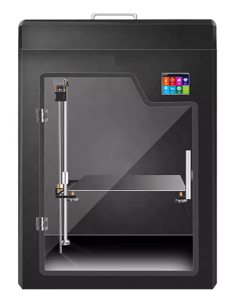 The RF-400 / RF-500 3D printer brings you the ultimate in speed, accuracy, and operating economics.
Automated Mesh Bed Leveling
Hotend Up To 380 C
Fully Enclosed Printer
Removable Spring Steel Magnetic Sheet
Filament Runout Sensor
Power Loss Resume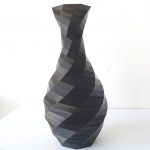 PLA filament is by far the most popular
the material used in FFF 3D printing, and
there's a good reason for that. It comes
in many shades and styles, making it
ideal for a wide range of applications.
Whether you're looking for vibrant
colors or unique blends, it's an easy-to-use and aesthetically pleasing material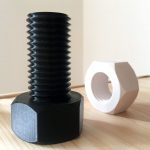 ABS is a thermoplastic polymer, it can
melt and cool without altering its
chemical properties. That makes it an
interesting 3D printer filament. There
are some companies like Crabby,
which have dedicated 3D printers for
the material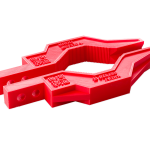 Tough PLA is a technical PLA
(polylactic acid) material with a
toughness similar to ABS. It is ideal
for printing functional prototypes
and tooling at larger sizes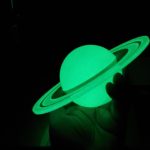 It contains highly concentrated
phosphorescent pigments to allow this material to charge during the daytime and glow magnificently in the dark forces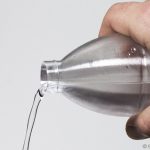 Most desktop 3D printer users are
familiar with the benefits and
disadvantages of PLA and ABS
materials. But, when it comes to
producing strong, thinwalled objects
upto 0.8mm with weather resistant
qualities WRP comes helpful. This is
our proprietary material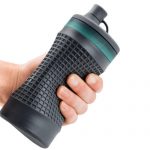 TPU is a medium-strength material
with very high flexibility and
durability, able to withstand much
higher compressive and tensile
forces
Technical Specifications Breakdown
Technical Specifications Breakdown
Build volume
300mm x 300mm x 400mm
Technology
FDM
Supported slicers
Simplify 3D – Crabby Version
Materials

PLA, PLA+, Tough PLA, Silk PLA, Metal fill,

Wood fill, Glow in dark,

HIPS, TPU, ABS, NylonX, ASA, CoPa,

WRP, Nylon, PP, Glass Fiber Infused

Voltage
110V/220V
Warranty
1 Year
Data format
STL / GCODE / OBJ
Layer thickness
0.02-0.4mm
Supports
Rectilinear supports
You Might Also Be Interested In
For more information please contact
UCS Tower, plaza # 1, Hill Road Commercial area , phase 6 , Bahria Town, Islamabad Pakistan 
The Pakistans leading 3D Printing Service & Marketplace!