Precise. Flexible. Affordable.

Precise optical measuring system
Mobile 3D scanner for a wide range of applications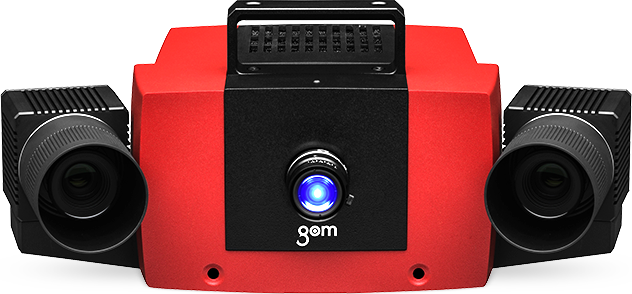 Scanning, probing, tracking
in a single system.
Digitize and analyze your part within a short period of time.
Scalable field of view and
high precision.
Use different measuring volumes and scan coins to cars.
Stress-free operation for the user
Mobile coordinate metrology in a lightweight portable product.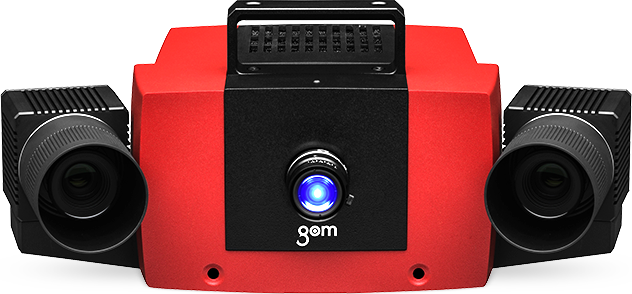 ATOS Compact Scan comes with the proven technologies of the ATOS series and offers the right resolution for all requirements.

Sensor
Power supply: AC 110/230 Volt, 50-60 Hz
Weight: approx. 4 kg
Distance adjustment: Laser pointers
Operating temperature: 5 °C to 40 °C (non-condensing)
Cable length: 10 m
Camera
Resolution: 8 or 12 megapixels
Connection: Gigabit Ethernet
Scanning speed: approx. 1 second
Computer
Stationary: Workstation
Mobile: Laptop (via Thunderbolt 3)
Operating system: Windows 10
Measuring Volumes (MV)
| Camera Frame Small Objects | Camera Frame 300 | Camera Frame 500 |
| --- | --- | --- |
| MV170: 170 x 130 mm² | MV600: 600 x 500 mm² | MV1200: 1200 x 1000 mm² |
| MV80: 80 x 60 mm² | MV350: 350 x 250 mm² | MV700: 700 x 500 mm² |
| MV45: 45 x 35 mm² | MV170: 170 x 130 mm² |   |
GOM Touch Probe
Calibration object
Point markers 
Stand
Transport case


 
Options
Reference frames
GOM Touch Probe Kit
Manual rotation table with threaded hole pattern
1-axis automation: mobile, motorized rotation table
3-axis automation: Motorization Kit with tilt and swivel unit and vertical axis
ATOS Compact Scan provides benchmark level quality in terms of accuracy, sharpness and completeness.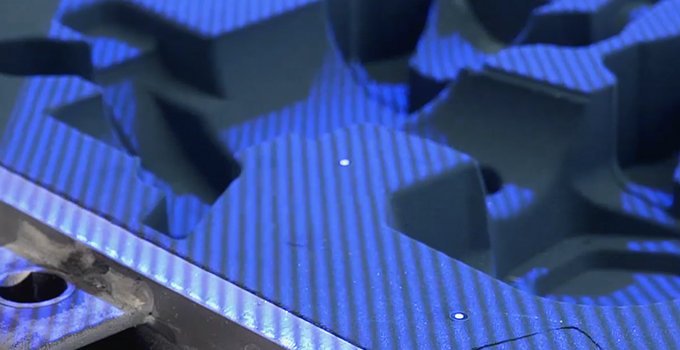 Work with sharp and precise scan results. The perfect start for reverse engineering and inspection.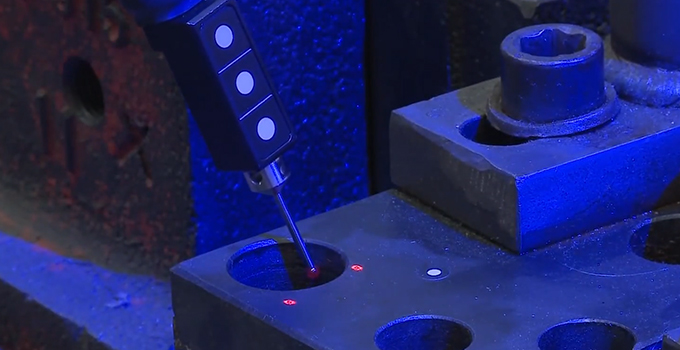 Digitize deep pockets, bore holes or areas that cannot be accessed optically. The ultimate addition to 3D scanning.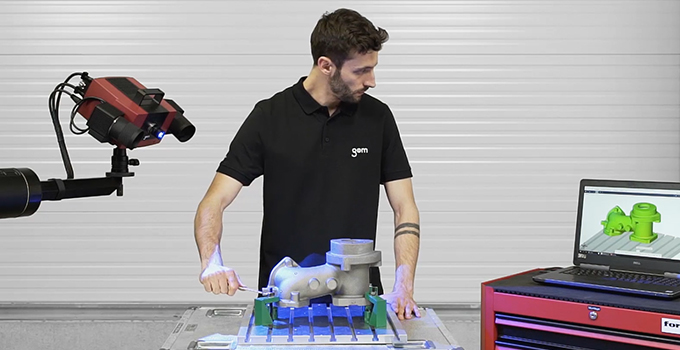 Position your parts during assembly or for alignment before milling. A useful add-on in the production process.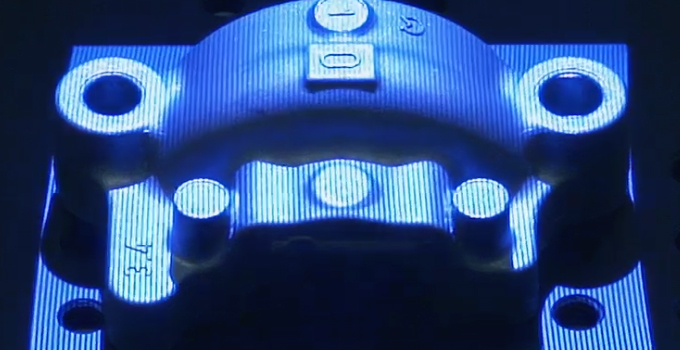 Benefit from interchangeable lenses that provide small to large fields of view with high detail accuracy.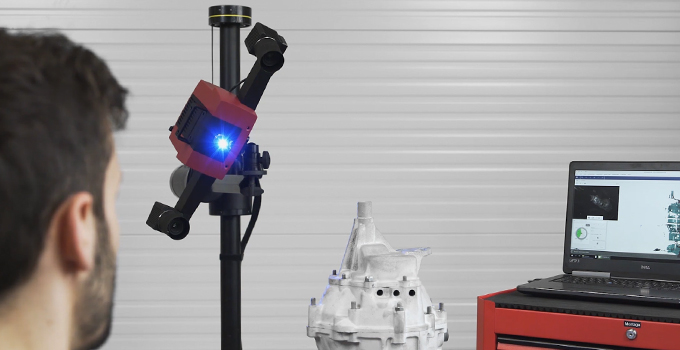 Enjoy the ease of use of the 3D scanner, especially for big objects. ATOS Compact Scan does not need to be held in hand all the time.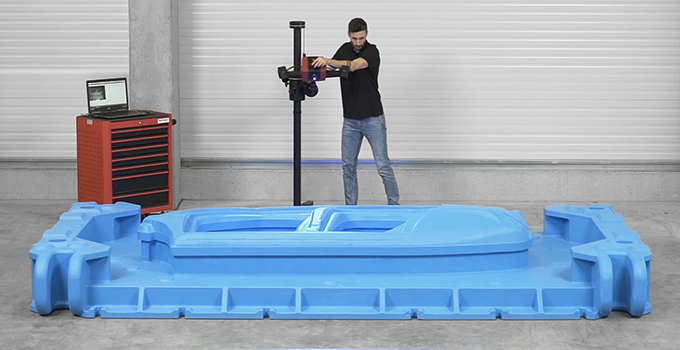 Inspect or reverse engineer at the production line or wherever the part may be.
Professional scanning at an attractive price.
Thanks to a scalable measuring area, integrated scanning and tracking functionality, the optical 3D scanner adapts ideally to the challenges of the respective measuring task.
Get dimensional insight into the production process.
Check tooling and parts to CAD or drawing.
Create digital copies of parts.
Scan, probe and track in a single system.
Align parts with real time tracking technology.
Benchmark results for sharpness and completeness whether scanning small or large objects.
UCS Tower, plaza # 1, Hill Road Commercial area , phase 6 , Bahria Town, Islamabad Pakistan 
The Pakistans leading 3D Printing Service & Marketplace!